Garage Door Springs
Back To Our Services
Excellent maintenance for Stanley garage doors.
You may rarely lift your head to the point where overhead door springs are installed but thanks to these garage door parts, you can enter and exit your garage with safety. Today, there are marvelous springs, which can actually lift the heaviest panels and you can find the best quality products at Garage Door Springs Northridge as well as the most experienced professionals for all required repair services. We specialize in spring installation and repairs and are properly equipped to complete each job with high professionalism and on time.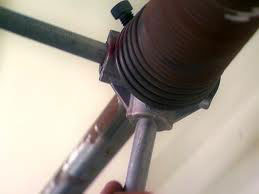 We are totally prepared to deal with all spring problems being well equipped and having the best products for thorough inspections and lubrication. We give emphasis on our good preparation and the good, non-stop training of our technicians because garage door springs are peculiar, tricky and can also be dangerous. We definitely have the expertise and the sufficient knowledge and experience to adjust them properly, check their flexibility and strengths, and evaluate their condition in order to proceed with the required garage door repair services.
Proper spring maintenance is important
Frequent observation of the torsion or extension garage door springs is as necessary as good maintenance services. In fact, any repairs must be preceded by good inspection in order for us to make the right decisions as to which services are needed to keep them strong and powerful. Manufacturers produce better quality springs today but they are still simple mechanical parts, which need close attendance to avoid problems, injuries and trouble. In fact, our experienced professionals have the means and competence to keep them strong for as long as manufacturers are recommending and, in some cases, even extend the period of their life.
Regular maintenance is the best chance to detect possible faults at an early stage and prevent their expansion and, thus, future problems. Despite their simplicity, springs require a lot of attention and they can be affected greatly by the weather conditions as well. Our company knows the right procedures to keep them in excellent condition but it is also at your service for emergencies. Any spring problem would cancel the automatic operation of the door and you would be lucky if a garage door broken spring didn't hurt anybody. We offer assistance and repair services making sure all necessary repairs will take place right away.
The technical services related to torsion coil trampoline springs or any other type are not easy and demand special knowledge, expertise and knowhow. We have invested time, money and great efforts to guarantee safe systems to all residential and commercial customers. You can rest assured that Garage Door Repair Northridge is an expert in all garage door springs.
Don't hesitate to call our offices today with questions or for scheduling appointments!