Garage Door Installation
Back To Our Services
Garage Door Repair Northridge is a business that helps with rebuilding. We are the leading company in garage door installation and replacement. Let us help you evaluate your garage door system and see how it can be improved. We are ready for any installation or replacement job you may have.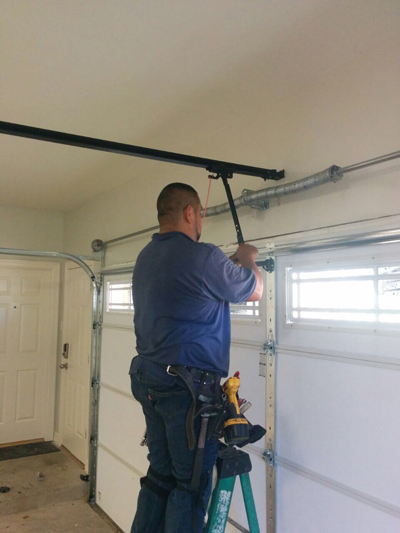 You may not think about your garage door much, but we do. In fact that is all we do. To us it is an important part of your home. It needs to be attractive, work well and match perfectly with the rest of your home's design. It needs to be sturdy and withstand the elements. It needs to serve as a security barrier as well. We specialize in this area to offer you the best that is available in this aspect of home improvement. We have the most experienced company that serves all these needs.
At Garage Door Repair Northridge, we have garage doors made from aluminum, steel and wood.
Aluminum garage doors are a less expensive alternative. They are lightweight and ideal, if you opt not to have a garage door opener to assist you.
Steel garage doors can provide you with more security. They can withstand all weather fluctuations and protect your home. They are heavier and require a heavy duty spring like the torsion spring and a strong screw drive or chain drive opener.
Wood garage doors are the classic style that most people grew up with. They are sturdy and can be carved and painted to match any home décor. Nowadays, you can also find different kinds of coats and oils that can protect the sensitive timber, so nothing can hold you back from selecting this type of door.
Craftsman garage doors are the pride and joy of our company, but we carry many of the other well-known brands as well. We can install a Craftsman door on your home or any of the others according to your schedule and often the next or same day. We also install garage door windows.
Besides garage door installation and replacement, we also offer installation and replacement of openers, remotes, springs, cables, and track. We also provide preventative maintenance services and repair services for all garage door parts. If you have a garage door we have the part and the staff to serve you.